June 10, 2007 | Filed Under music | 4 Comments

photo: TUFTSvsCITS
GET READDDYYYYYYYY live from like 20 minutes ago, we stopped studying and broke into dance over at nichol 6107.
starting with justice, geese, some midnight juggernauts, some damn daft punks, some offensive things, and ending with datA. amen.
TUFTSMANIA – studying for finals is gay
Audio clip: Adobe Flash Player (version 9 or above) is required to play this audio clip. Download the latest version here. You also need to have JavaScript enabled in your browser.
May 23, 2007 | Filed Under music | Leave a Comment
Finally got my grubby little mittens on the final cut of MSTRKRFT's remix of D.A.N.C.E. (non radio rip)
It definitely was reworked and sounds so much more complete.
I know, this post is pointless without the track, but I'm writing this while out in the field. Track to come when I get back to my computer.
edit: as promised
justice – D.A.N.C.E. (mstrkrft remix)
Audio clip: Adobe Flash Player (version 9 or above) is required to play this audio clip. Download the latest version here. You also need to have JavaScript enabled in your browser.
May 12, 2007 | Filed Under music | Leave a Comment
YOWWWWWWZA!
You know how I posted that youtube clip of MSTRKRFT playing their remix of D.A.N.C.E. @ coachella?
uh,
yeah.
it has that classic MSTRKRFT sound, but I'm not sure whether I can dig this track or not. We'll see in the morning if it has grown on me… I'm too tired.
ps: radio rip, but better quality than aforementioned.
Audio clip: Adobe Flash Player (version 9 or above) is required to play this audio clip. Download the latest version here. You also need to have JavaScript enabled in your browser.
May 6, 2007 | Filed Under music | Leave a Comment

So as most of you may know, JUSTICE played some live bits in their set @ coachella last week. Homies, @ kidzbycolette were gracious enough to throw up a video of it. hit them up for an audio rip as well!!
click on for the vid
Read more
May 3, 2007 | Filed Under music | Leave a Comment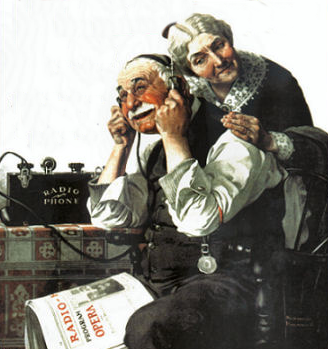 I have this problem with beatmashing glitches and spin down pitch bending. Something Xavier from JUSTICE does all too much. This post is going to be long, so get ready.
First off, the tracklist for the JUSTICE LP has been released and it follows as such:
01 Genesis
02 Let There Be Light
03 D.A.N.C.E.
04 New Jack
05 Phantom
06 Phantom pt. II
07 Valentine
08 The Party
09 DVNO
10 Stress
11 Waters of Nazareth
12 One Minute to Midnight
Some tracks we've all heard, and the rest most of us haven't
. ANYWAY, expect the tracks you heard already to be remastered and and generally more awesome than they already are.
second on the list,
This is the final version of the D.A.N.C.E. video, and to my dismay, the gunshot scene is missing. It is certainly more polished than the rough cut, and the SFX in the door open/close scene is there… but… the drama of that amazing gunshot scene is forever lost. can someone please rip the old video from youtube and send it to me?(click)
Finally, here's a new remix from TEPR, they're not Justice…but
Audio clip: Adobe Flash Player (version 9 or above) is required to play this audio clip. Download the latest version here. You also need to have JavaScript enabled in your browser.
…FUCK JUSTICE!!