May 17, 2007 | Filed Under music | 1 Comment
Thursday night is reserved for THURSDAY NIGHT FREESTYLES!!!
here's a reallly reallly bad live set from tonight. and you can also listen to it on TUFTSMANIA VIRB
Thursday Night Freestyle Episode 2
Audio clip: Adobe Flash Player (version 9 or above) is required to play this audio clip. Download the latest version here. You also need to have JavaScript enabled in your browser.
click on for the download and tracklisting
Read more
May 8, 2007 | Filed Under music | 2 Comments

Alright, this is it guys (girls too, maybe.), Tuesday's track of the night is officially going to be ….drumroll…..
ONE OF THE SICKEST TRACKS EVER TO DROP FROM datA!
"Morphosis"
it has 1)freaky deaky mashed and distorted church organ riffs, 2)dope ass dracula power guitar riffs, 3)SYNTH, ELECTRO and TECHNO!!!
Audio clip: Adobe Flash Player (version 9 or above) is required to play this audio clip. Download the latest version here. You also need to have JavaScript enabled in your browser.
check his myspace for the track "I say you can't stop" it's definitely ace as well.
May 6, 2007 | Filed Under music | Leave a Comment

So as most of you may know, JUSTICE played some live bits in their set @ coachella last week. Homies, @ kidzbycolette were gracious enough to throw up a video of it. hit them up for an audio rip as well!!
click on for the vid
Read more
May 3, 2007 | Filed Under music | Leave a Comment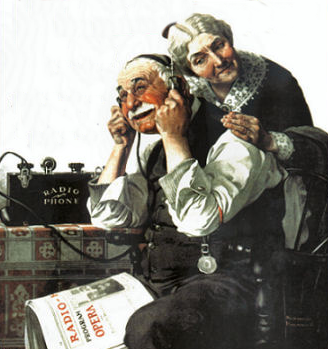 I have this problem with beatmashing glitches and spin down pitch bending. Something Xavier from JUSTICE does all too much. This post is going to be long, so get ready.
First off, the tracklist for the JUSTICE LP has been released and it follows as such:
01 Genesis
02 Let There Be Light
03 D.A.N.C.E.
04 New Jack
05 Phantom
06 Phantom pt. II
07 Valentine
08 The Party
09 DVNO
10 Stress
11 Waters of Nazareth
12 One Minute to Midnight
Some tracks we've all heard, and the rest most of us haven't
. ANYWAY, expect the tracks you heard already to be remastered and and generally more awesome than they already are.
second on the list,
This is the final version of the D.A.N.C.E. video, and to my dismay, the gunshot scene is missing. It is certainly more polished than the rough cut, and the SFX in the door open/close scene is there… but… the drama of that amazing gunshot scene is forever lost. can someone please rip the old video from youtube and send it to me?(click)
Finally, here's a new remix from TEPR, they're not Justice…but
Audio clip: Adobe Flash Player (version 9 or above) is required to play this audio clip. Download the latest version here. You also need to have JavaScript enabled in your browser.
…FUCK JUSTICE!!
April 25, 2007 | Filed Under music | 3 Comments
word up to PTNOTR for posting this video up.
I just watched it and there's a particular scene that made me scream in joy. This video is so amazingly awesome. SO_ME is probably one of my favorite present day artists. My shit is definitely heavily influenced by his shit.
I guess JUSTICE has another win this year at the VMA's.