November 10, 2008 | Filed Under day to day | 1 Comment
You may know the OIZO from his hand in producing the Steak OST. You may know the OIZO from his hand in all the Ed Rec intro compilations. You may know the OIZO from the remix of Nazis that Justice did. Either way, you know he's the master of the stutter and sax. Lamb's Anger has been in my car for who knows how long, and I find myself skipping to this song more often than anything. If you need bass, funk, and sexy sax press play now.
Audio clip: Adobe Flash Player (version 9 or above) is required to play this audio clip. Download the latest version here. You also need to have JavaScript enabled in your browser.
BONUS! This track comes right after Cut Dick, and I just couldn't not post it. Features Carmen Castro, and it's the perfect match.
Mr. OIZO – Two Takes It ft. Carmen Castro
Audio clip: Adobe Flash Player (version 9 or above) is required to play this audio clip. Download the latest version here. You also need to have JavaScript enabled in your browser.
ps– anyone have more info on who Carmen Castro is? leave it in the comments.
holy shit how could I leave this one out. The classic Night Facilities edit of Patrick 122.
Mr. OIZO – Patrick122 (Night Facilities Edit)
Audio clip: Adobe Flash Player (version 9 or above) is required to play this audio clip. Download the latest version here. You also need to have JavaScript enabled in your browser.
Oh, well since I'm on a roll, here's the Nazis remix.
Mr. Oizo – Nazis (etJusticepourtous edit)
Audio clip: Adobe Flash Player (version 9 or above) is required to play this audio clip. Download the latest version here. You also need to have JavaScript enabled in your browser.
Update: shit I guess I should plug the album, it should be out sometime soon or later this month. Look it up and buy it because it is good enough for whatever they're charging.
May 5, 2007 | Filed Under music | Leave a Comment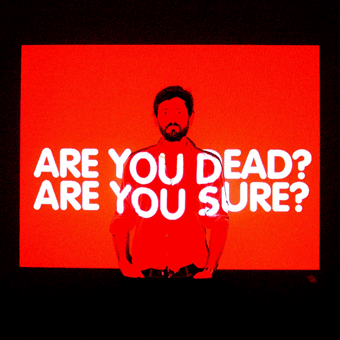 That's the title of Mr. Oizo's upcoming EP.
Enter "patrick 122″ . This track has been sitting in my inbox for a while and I finally got around to giving it a listen about a week ago. Definitely DOPE!!! It screams DISCO into my ears every second it gets played. the super sax at the end is unbelievable.
I threw a remix of this track into my last mix set, but I really didn't like the remixed track itself all that much. I'm doing a little shindig tonight, maybe I will see how the people enjoy the original oizo – patrick122.
Audio clip: Adobe Flash Player (version 9 or above) is required to play this audio clip. Download the latest version here. You also need to have JavaScript enabled in your browser.
oh, and (happy cinco de mayo)