May 1, 2009 | Filed Under music | 2 Comments

image: flickr
The boys from another planet in another galaxy (Midnight Juggernauts) have another album on the horizon and I can't wait.  Has anyone heard any demos?  I haven't.  Or have I? (I haven't, for shame…. send me some!)
I can tell you one thing, it is going to be mad, so let's get this hype ball rolling.  Eat it up sirs and bitchessss.
Midnight Juggernauts – Shadows
Audio clip: Adobe Flash Player (version 9 or above) is required to play this audio clip. Download the latest version here. You also need to have JavaScript enabled in your browser.
Alright, if you haven't heard this remix of VHS or Beta, seriously, listen immediately.  It's like Christmas.
VHS or Beta – Burn it all Down (Midnight Juggernauts 11th Galaxy Space Warp Remix)
Audio clip: Adobe Flash Player (version 9 or above) is required to play this audio clip. Download the latest version here. You also need to have JavaScript enabled in your browser.
K.I.M. – Wet 'N Wild (Midnight Juggernauts Reeeeemix)
Audio clip: Adobe Flash Player (version 9 or above) is required to play this audio clip. Download the latest version here. You also need to have JavaScript enabled in your browser.
Say it with me.
Mid-
night
Jugger-
nauts.
Bonus, because Curses!/Drop the Lime is dope.
Midnight Juggernauts - Road to Recovery (Curses! Remix)
Audio clip: Adobe Flash Player (version 9 or above) is required to play this audio clip. Download the latest version here. You also need to have JavaScript enabled in your browser.
April 17, 2008 | Filed Under music, photography | 4 Comments

image: tuftsmania
So I'm over here in the United States, totally not having an awesome time, because the Australians are hogging all the good artists and hoarding them!!
It's like those old fucking vietnamese ladies at the super market hoarding all the 50 pound bags of rice because of the 'rice shortage'
But whatever, thank GOD Al Gore invented the internet, because without it, I wouldn't be able to feast my ears on this sinfully delicious audio porno as soon as I would like to.
Harking back to my (unnoticed) return to blogville where I outlined why I love australia; I mentioned only a fraction of what completes the awesomeness that is Australia. The other parts to that pie are still waiting to be blogged, but here's another tiny slice.
For some reason, I've never mentioned Miami Horror. Probably cause everyone else blew their wads over them for the last 5 months….non stop. Quite unnecessary to add to the sludge fest… so I'll just go ahead and assume that you know the know.
And here they are, once again, adding to the 'big gay circle jerk', remixing Midnight Juggernauts – Road To Recovery.
Miami Horror knows what's good. Don't fuck with a masterpiece. So they didn't. They threw some clean synths, some tasty bridge edits, some cuts here, some cuts there, added a sample or two, and DESTROYED THE FUCK out of it.
Midnight Juggernauts – Road To Recovery (Miami Horror Remix)
Audio clip: Adobe Flash Player (version 9 or above) is required to play this audio clip. Download the latest version here. You also need to have JavaScript enabled in your browser.
thank you, may I have another?
…why YES YOU CERTAINLY MAY
This time, Miami Horror's victim is Datarock who strangely isn't from australia??? WTF>>> Nope. Norway. Fuckin norway..
Datarock – Fa Fa Fa (Miami Horror Remix)
Audio clip: Adobe Flash Player (version 9 or above) is required to play this audio clip. Download the latest version here. You also need to have JavaScript enabled in your browser.
thanks, Miami Horror, for breaking the incestuous australian circle jerk and branching out to Norway. The future of the world is probably safe now.
PS: I'm pitching a tent in my pants over the new Presets LP, Apocalypso. Buy it as soon as humanly possible. On amazon if you want.
PPS: Does anyone know Lang Lang personally? Does anyone know what makes him so bad ass? Does anyone know why he can levitate? Does anyone know why Lang Lang has a name, then another name?
March 5, 2008 | Filed Under exclusive, music, photography | 8 Comments

image: tuftsmania
A while back Jason inRGB got the idea of creating moustache stickers to post up on street advertisements or anything else that needed some good moustaching. I agreed that this would be epic.
We come up with probably hundreds of ideas weekly, none of them ever make it past the, "man, it would be totally sick if…" stage.
Well this made it past that stage, the rest of the stages, and it's definitely a reality now.
Congratulations Jason, for creating an empire of Moustache Me goodness.
for insanely healthy midnight juggernauts… Read more
August 13, 2007 | Filed Under music | Leave a Comment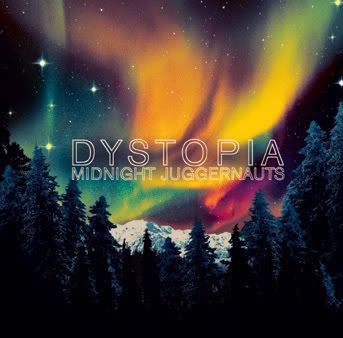 The new Midnight Juggernauts LP, Dystopia is in my stereo and……it sucks shit.
……..well what did you expect me to say? Of course it's fucking amazing. You've heard all of the hype tracks, and indeed, not all the tracks on this album are meant to instantly be club bangers, but fuck club bangers!! As I near the end of the first cd (there's a bonus cd) the whole album is balanced quite well. It's not all over the place and it maintains a certain feeling.. ..a Midnight Juggernaut feeling.
The bonus disc includes a lot of the tracks from various other EP's and single releases, but also some new b-sides as well. I'm digging the new remixes also. The live cut of 45 & Rising is SICK.
I don't give ratings, so I won't give this album a rating either (10/10), but it's good.
You might call me a dick for doing this, but here's a repost of Road to Recovery, because it's fucking awesome. In reality, I'm not the dick, I'm your savior. You're the dick for thinking I'm a dick. Buy it, it's good.
Midnight Juggernauts – Road to Recovery
Audio clip: Adobe Flash Player (version 9 or above) is required to play this audio clip. Download the latest version here. You also need to have JavaScript enabled in your browser.
click more for a bonus track
Read more
June 1, 2007 | Filed Under music | 1 Comment
On tour is Midnight Juggernauts. They call this tour, "road to recovery". That is also the title of their upcoming album. Today I listened to a new single off of this upcoming album (word up mon p!). Today I knew it was good.
midnight juggernauts – road to recovery
Audio clip: Adobe Flash Player (version 9 or above) is required to play this audio clip. Download the latest version here. You also need to have JavaScript enabled in your browser.