May 1, 2009 | Filed Under music | 2 Comments

image: flickr
The boys from another planet in another galaxy (Midnight Juggernauts) have another album on the horizon and I can't wait.  Has anyone heard any demos?  I haven't.  Or have I? (I haven't, for shame…. send me some!)
I can tell you one thing, it is going to be mad, so let's get this hype ball rolling.  Eat it up sirs and bitchessss.
Midnight Juggernauts – Shadows
Audio clip: Adobe Flash Player (version 9 or above) is required to play this audio clip. Download the latest version here. You also need to have JavaScript enabled in your browser.
Alright, if you haven't heard this remix of VHS or Beta, seriously, listen immediately.  It's like Christmas.
VHS or Beta – Burn it all Down (Midnight Juggernauts 11th Galaxy Space Warp Remix)
Audio clip: Adobe Flash Player (version 9 or above) is required to play this audio clip. Download the latest version here. You also need to have JavaScript enabled in your browser.
K.I.M. – Wet 'N Wild (Midnight Juggernauts Reeeeemix)
Audio clip: Adobe Flash Player (version 9 or above) is required to play this audio clip. Download the latest version here. You also need to have JavaScript enabled in your browser.
Say it with me.
Mid-
night
Jugger-
nauts.
Bonus, because Curses!/Drop the Lime is dope.
Midnight Juggernauts - Road to Recovery (Curses! Remix)
Audio clip: Adobe Flash Player (version 9 or above) is required to play this audio clip. Download the latest version here. You also need to have JavaScript enabled in your browser.
August 13, 2007 | Filed Under music | Leave a Comment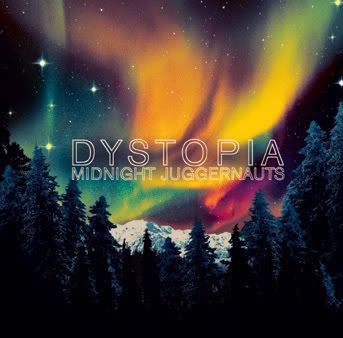 The new Midnight Juggernauts LP, Dystopia is in my stereo and……it sucks shit.
……..well what did you expect me to say? Of course it's fucking amazing. You've heard all of the hype tracks, and indeed, not all the tracks on this album are meant to instantly be club bangers, but fuck club bangers!! As I near the end of the first cd (there's a bonus cd) the whole album is balanced quite well. It's not all over the place and it maintains a certain feeling.. ..a Midnight Juggernaut feeling.
The bonus disc includes a lot of the tracks from various other EP's and single releases, but also some new b-sides as well. I'm digging the new remixes also. The live cut of 45 & Rising is SICK.
I don't give ratings, so I won't give this album a rating either (10/10), but it's good.
You might call me a dick for doing this, but here's a repost of Road to Recovery, because it's fucking awesome. In reality, I'm not the dick, I'm your savior. You're the dick for thinking I'm a dick. Buy it, it's good.
Midnight Juggernauts – Road to Recovery
Audio clip: Adobe Flash Player (version 9 or above) is required to play this audio clip. Download the latest version here. You also need to have JavaScript enabled in your browser.
click more for a bonus track
Read more