June 2, 2009 | Filed Under music | 4 Comments

image: summer via flickr
Here come some more summer pool party jams.  This isn't to say that these tunes are limited to day time pool thrashes.  They'll kill it in any setting, but well, you know. POOL PARTY MANIA 2009!!
TEPR.  Well what can I say?  Magic man.  He's part of Yelle's (bless your hearts) outfit and produces some of the most fun sounds around. His rework of "A Cause des Garçons" ring any bells? Remind yourself.
He's remixed kap10kurt's 'Dangerseekers' and now here's another TEPR remix of kap10kurt, 'Mission Complete'. With this remix, TEPR brightened up the drums and synths considerably. It starts with a vocal sample loop for a few bars and builds up into the main rhythm with an ever classic 90's multiplied vocal "aaAAAWWWW". Just when you think it's done, you're judo chopped with a chime and a whistle straight into the chorus. That's how you start a fucking chorus my friends. With a chime and a whistle. supreme fun time.
Audio clip: Adobe Flash Player (version 9 or above) is required to play this audio clip. Download the latest version here. You also need to have JavaScript enabled in your browser.
kap10kurt – Mission Complete (TEPR Remix)
Does anyone like the Friendly Fires? Um…yes. me. Although that and the upcoming posting on my website reference remixes, they as an original entity are amazing. Their video of 'Paris', was on TUMBLMANIA, so, obv…
Here's Grum's pool-party-ready rendition of 'Skeleton Boy', and boy does it pick up around 2:27. Grum's keyboards = love, and can you say arpeggiators and vocoders?? YES?????
Audio clip: Adobe Flash Player (version 9 or above) is required to play this audio clip. Download the latest version here. You also need to have JavaScript enabled in your browser.
Friendly Fires – Skeleton Boy (Grum Remix)
Grum just released a new single, 'Sound Reaction' on beatport.  A lot of the elitist blog world says the sound is passé, but fuck it!  That track is money in the bank.
BOW-NESS:
Yelle trivia.  Did you know that Yelle is actually an acronym? Here's a revisit to Yelle – ACDG (TEPR Remix)……… love you all.
Audio clip: Adobe Flash Player (version 9 or above) is required to play this audio clip. Download the latest version here. You also need to have JavaScript enabled in your browser.
Yelle – A Cause des Garçons (TEPR Remix)
Alright, fine, here's Grum's 'Sound Reaction'.  Play it really loud –and how good is that delicious keyboard/bassline? –you can thank me later.
Audio clip: Adobe Flash Player (version 9 or above) is required to play this audio clip. Download the latest version here. You also need to have JavaScript enabled in your browser.
GRUM – Sound Reaction (original mix)
May 3, 2007 | Filed Under music | Leave a Comment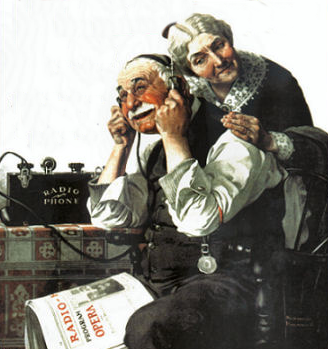 I have this problem with beatmashing glitches and spin down pitch bending. Something Xavier from JUSTICE does all too much. This post is going to be long, so get ready.
First off, the tracklist for the JUSTICE LP has been released and it follows as such:
01 Genesis
02 Let There Be Light
03 D.A.N.C.E.
04 New Jack
05 Phantom
06 Phantom pt. II
07 Valentine
08 The Party
09 DVNO
10 Stress
11 Waters of Nazareth
12 One Minute to Midnight
Some tracks we've all heard, and the rest most of us haven't
. ANYWAY, expect the tracks you heard already to be remastered and and generally more awesome than they already are.
second on the list,
This is the final version of the D.A.N.C.E. video, and to my dismay, the gunshot scene is missing. It is certainly more polished than the rough cut, and the SFX in the door open/close scene is there… but… the drama of that amazing gunshot scene is forever lost. can someone please rip the old video from youtube and send it to me?(click)
Finally, here's a new remix from TEPR, they're not Justice…but
Audio clip: Adobe Flash Player (version 9 or above) is required to play this audio clip. Download the latest version here. You also need to have JavaScript enabled in your browser.
…FUCK JUSTICE!!
April 24, 2007 | Filed Under music | 3 Comments

this little diddy has the treasure of THE ORIGINAL TEPR MINUIT JACUZZI.
and soulwax because they're playing this friday.
and some more stuff.
why would you want to download this
Audio clip: Adobe Flash Player (version 9 or above) is required to play this audio clip. Download the latest version here. You also need to have JavaScript enabled in your browser.
April 16, 2007 | Filed Under day to day | 1 Comment
paris paris france france blah blah blah blah.
By now I have learned to live with being screwed by nikeID Paris, and can't stop praising Paris. You've heard me mention datA a teeny bit in other posts, but let me tell you again… those dirty frenchies know how to grow thin moustaches AND know how to make music of ALL kinds.
here's a track from TEPR that was remixed and completely changed by datA. The original was just as good and I now have double trouble freaking my mind out.
TEPR – minuit jacuzzi (datA remix)
Audio clip: Adobe Flash Player (version 9 or above) is required to play this audio clip. Download the latest version here. You also need to have JavaScript enabled in your browser.